Inflation on the rise?
21 October 2020
ASR's Head of Research and co-founder David Bowers discusses
possible post-pandemic inflation scenarios and the new Fed inflation regime.
For professional investors only
Takeaways
❑ We've just Witnessed an Extraordinary Monetary Stimulus
— FRB balance sheet doubled in 6 months
— Global narrow & broad money supply up 22%y and 14%y respectively - annual growth rates last seen in 1993 and 2008 respectively
❑ A Regime-Defining Change in Policy Mix
— Review of Central Bank Mandates – Central Bank "Mission Creep"
— The Activation of Fiscal Policy
— Convergence of Monetary & Fiscal Policies
❑ A Turning Point for - and against - Globalisation
— From 'social distancing' to 'economic distancing' & economic 'self sufficiency'
— Autarkic tendencies: Trend to re-shoring/de-globalisation
— From global output gap to national output gaps
— With conventional monetary policy close to its limit, and with country outcomes diverging, FX volatility looks likely to rise => inflation volatility set to rise too
❑ Two Short-term Inflation Wildcards: the Inventory Cycle & the Dollar
Tabula has partnered with Europe's leading independent research house Absolute Strategy Research (ASR) to bring our clients access to unique research content and macroeconomic insights. Founded in 2006, ASR has consistently been ranked Europe's number one independent research provider by Extel every year since 2009.
For more information on ASR or for complementary access to their full research email us .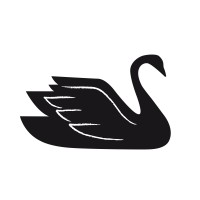 Download the slide pack