Although both credit and equity have rallied since the end of March, the number of defaults shows that this recovery is fragile. Rating agencies continue to downgrade corporate issuers, suggesting that the pain is far from over.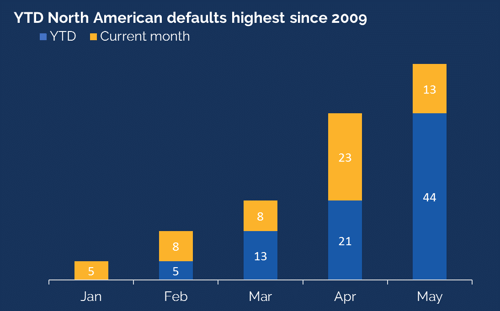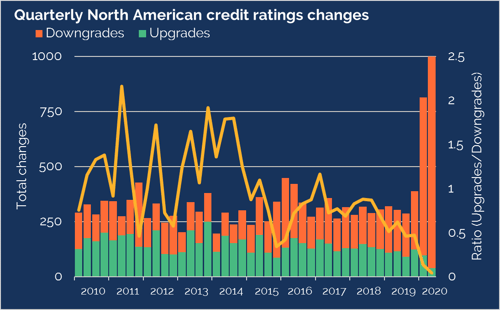 Data: S&P and Tabula, as at 29 May 2020
Whatever your outlook, Tabula's long and short credit ETFs allow you to increase or decrease your credit exposure efficiently.
Read our latest updates
Tabula signs UN PRI
We are delighted to announce that we have signed the United-Nations-supported Principles for Responsible Investment (PRI). As our business grows, we want to ensure that sustainability and good governance are embedded in everything we do: how we manage investments, how we run our company and how we interact with the community.
Tabula insights: A chance for a green recovery
Covid-19 has led to a dramatic decline in greenhouse gas emissions as travel and general economic activity slowed sharply. However, tackling the climate emergency in a durable way will not come from shutting down the economy as coronavirus has done. It will come only from restructuring the economy to encourage a low-carbon alternative. Tabula senior consultant Gary Smith explores the consequences of coronavirus on climate change.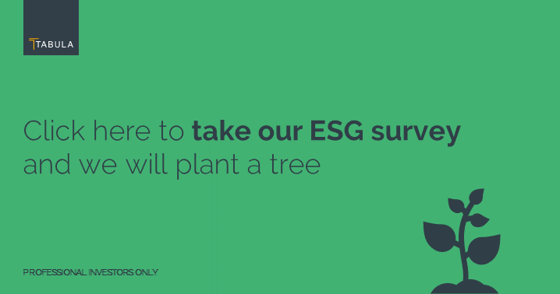 How did our ETFs perform in May?
1 Performance represents the iBoxx iTraxx Europe Bond Index